Restaurants & Bars in Dubai
Dine with us at Le Royal Meridien Dubai
Our restaurants and bars offering culinary delights from Mexican to Italian, guarantee you are never short of choices. Modern Mexican passion comes alive at the award-winning Maya Modern Mexican Kitchen + Lounge by Richard Sandoval, where a frozen Margarita on the spectacular roof terrace is a must-do. Meanwhile head to Zengo for Good Food, Good Music, Good Times.
Geales
Seafood Restaurant
An urban seafood restaurant and wine lounge serving wholesome British cuisine, Geales Dubai showcases the very best of the sea with freshest of ingredients and true reflection of British culture and tradition.

Lunch Thu & Sat 12.30pm - 3.30pm
Dinner 7pm - 12am
Friday brunch 1pm - 4pm
Visit website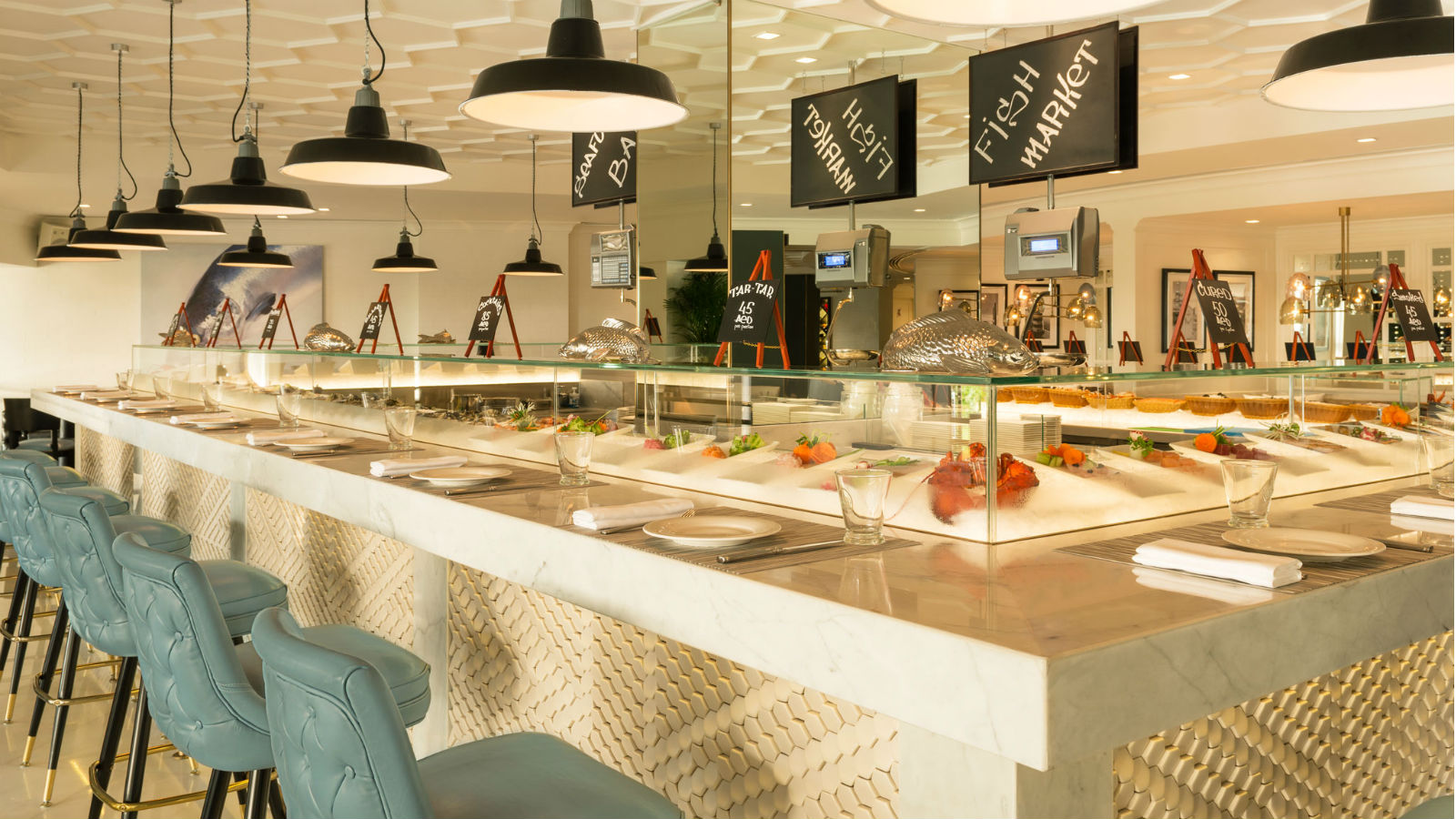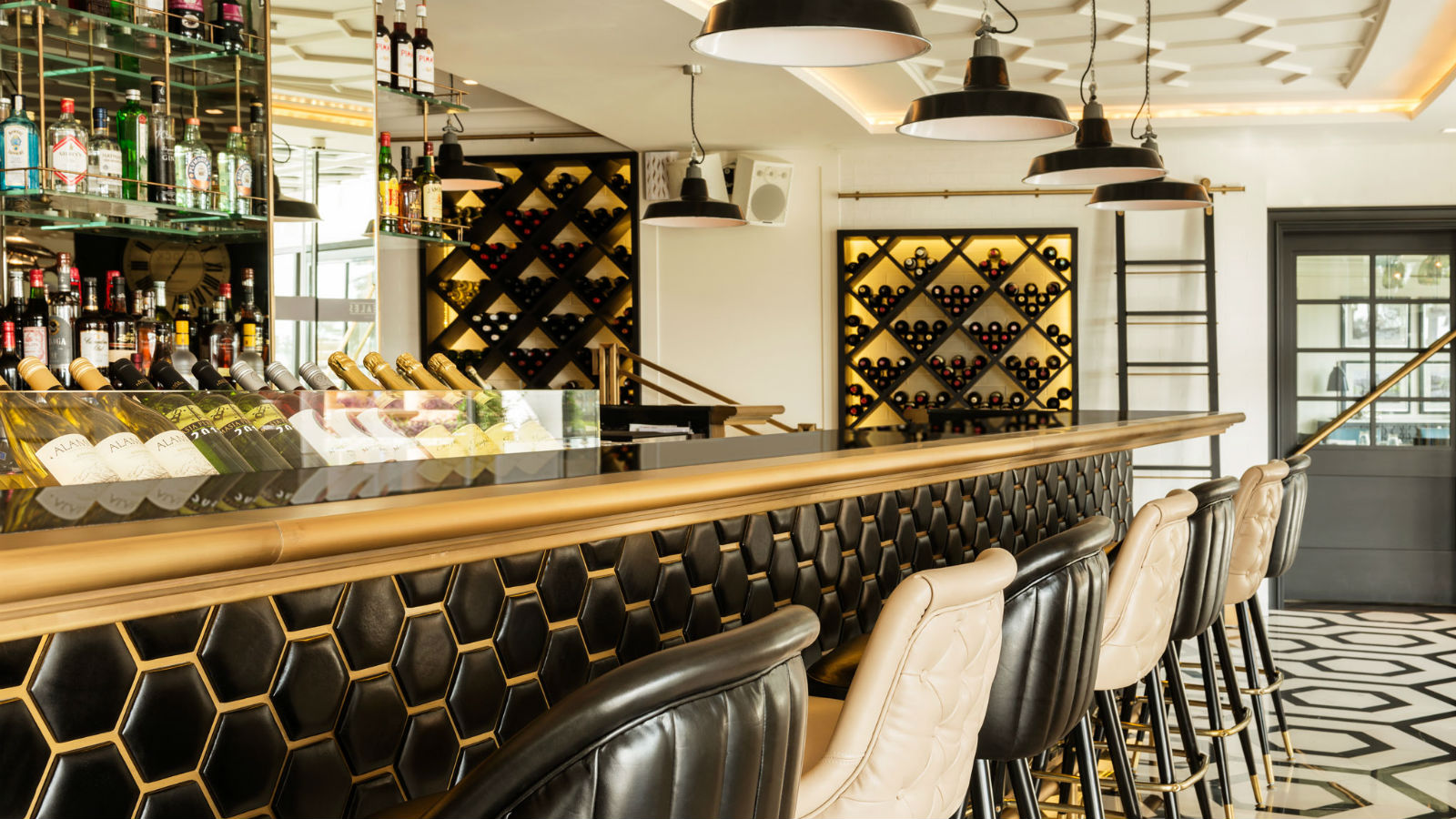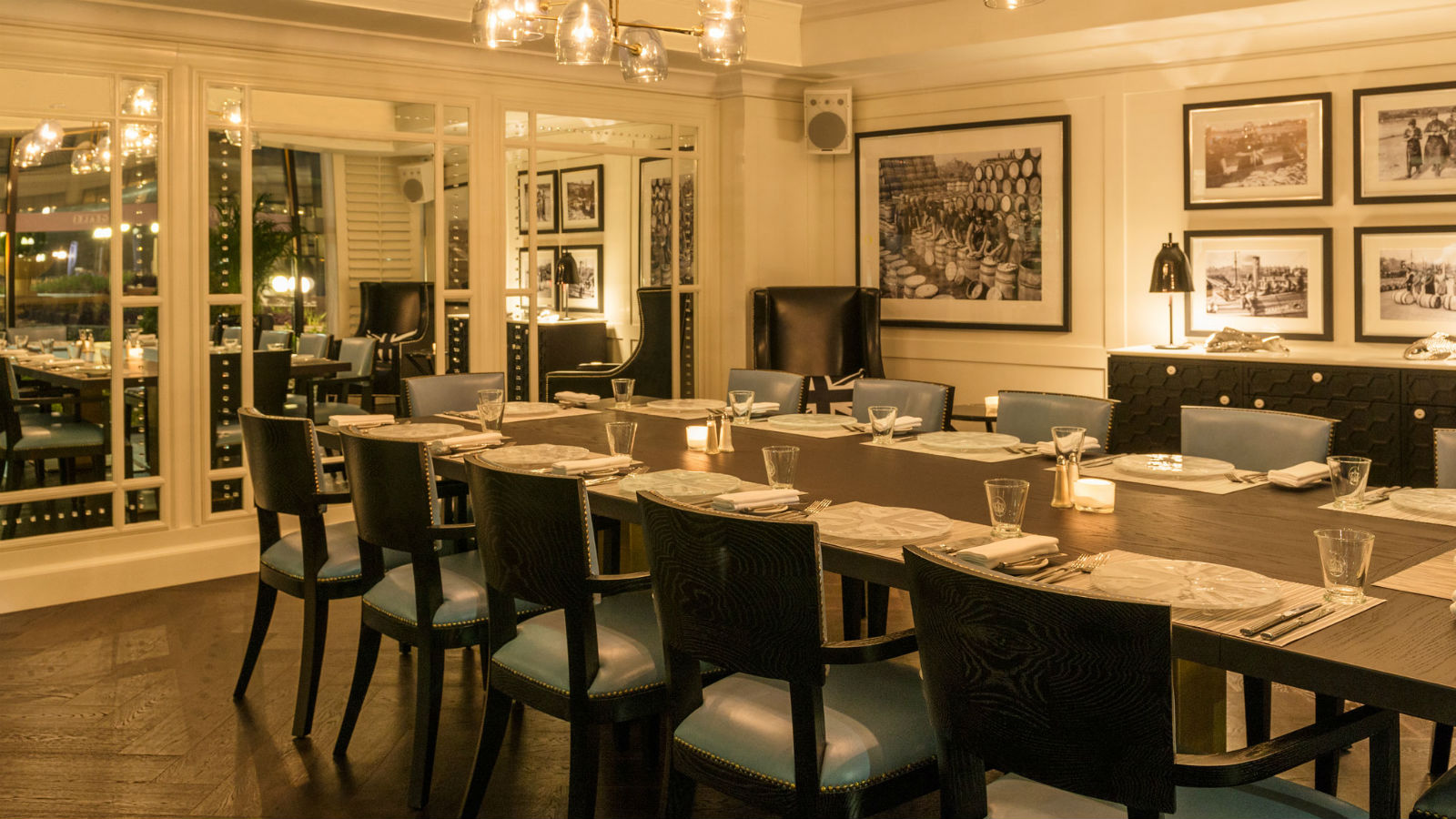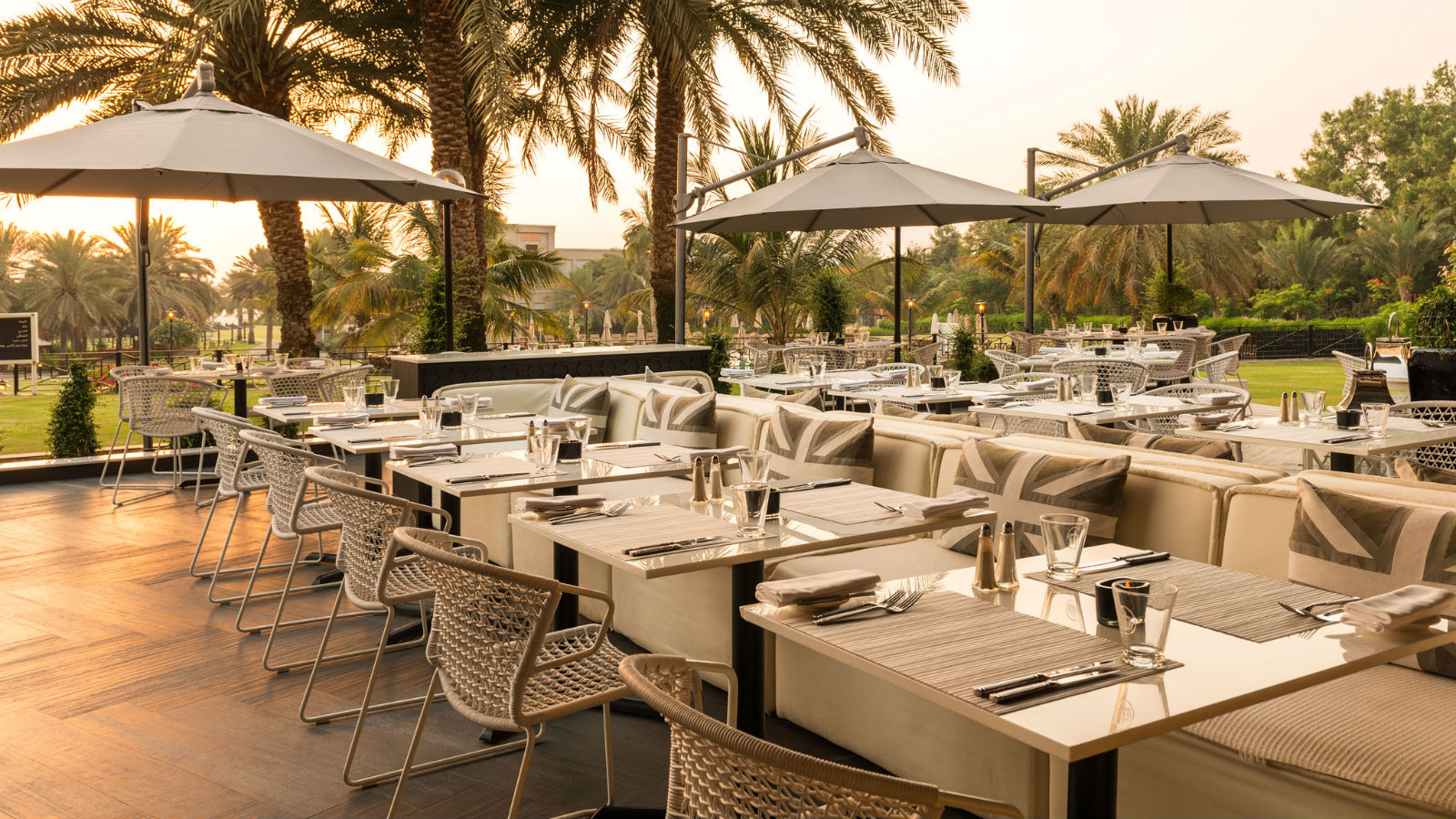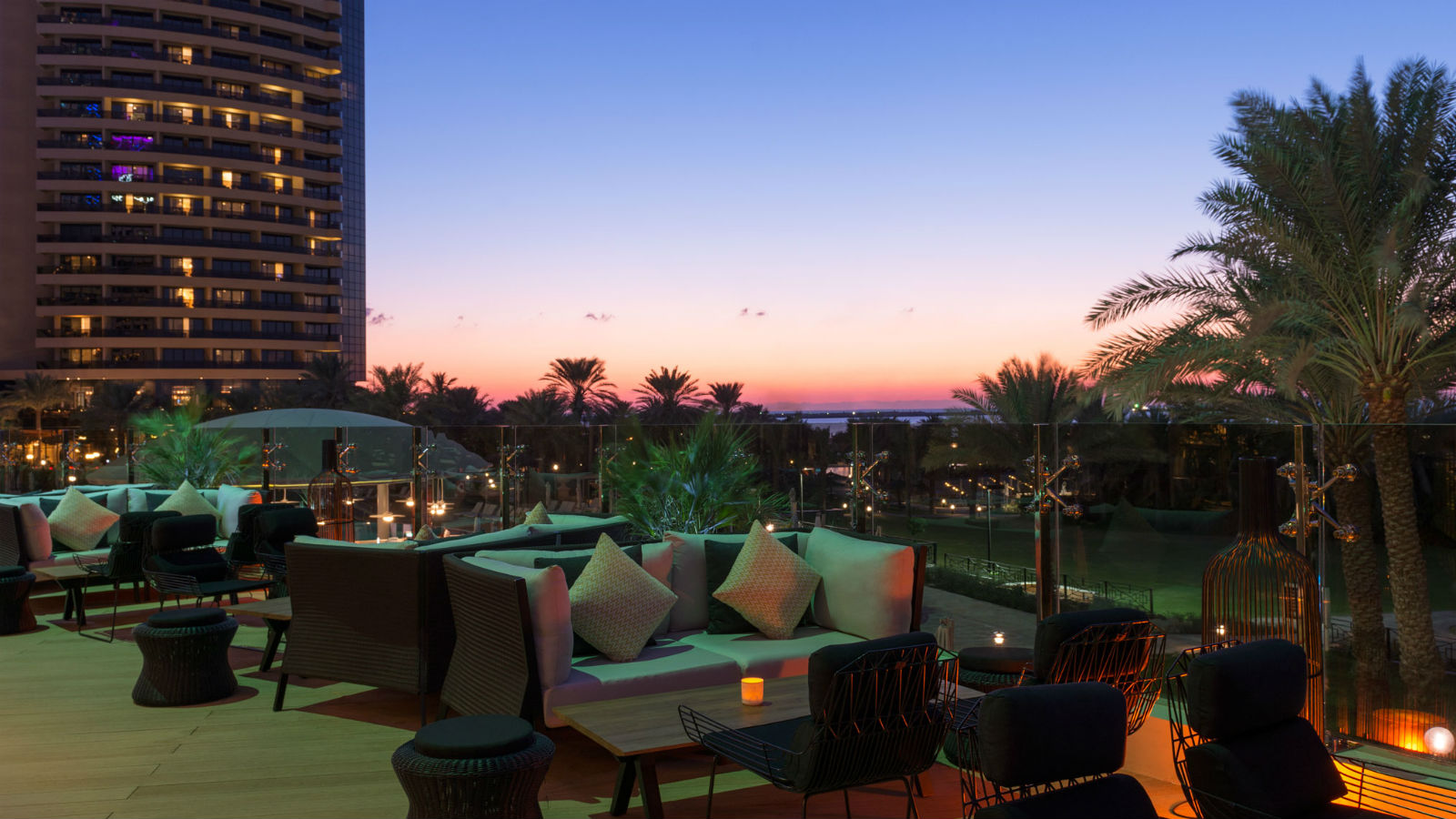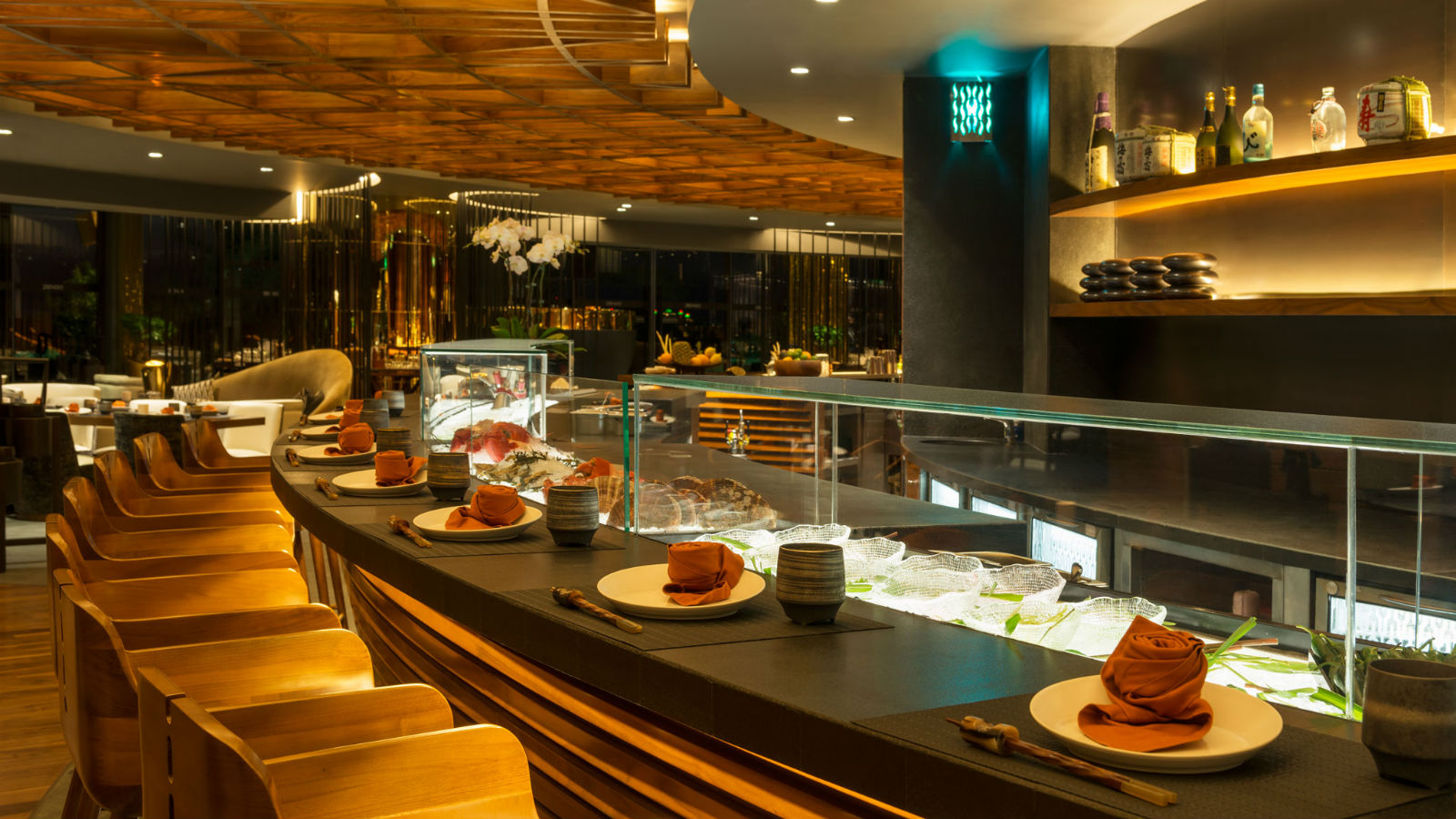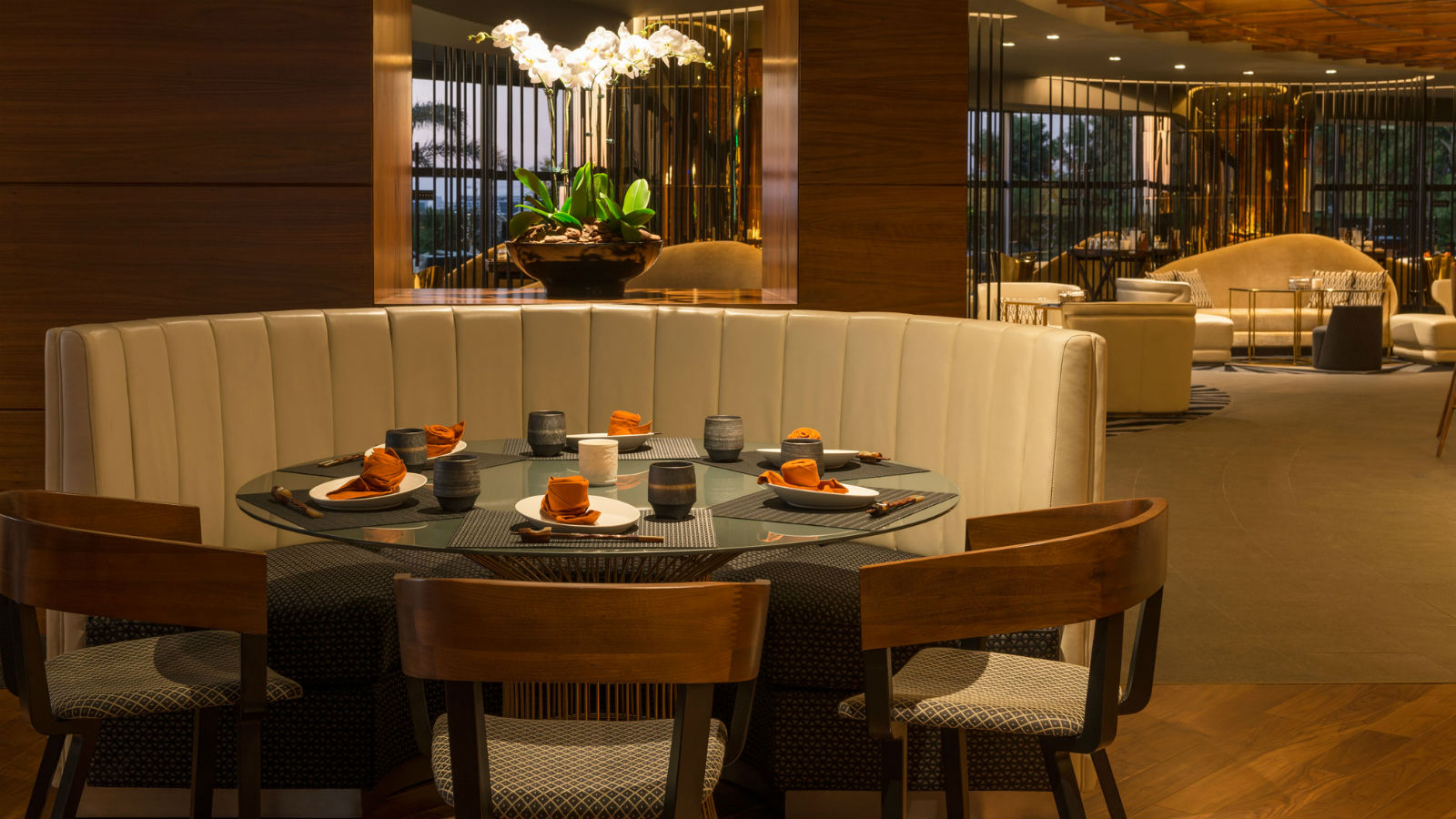 Zengo
Blend of Asian flavours
Take all of the tastiest bits of the ancient Spice Route from Asia through to the Far East, encase them in a beautifully decadent yet elegant venue and there you have Zengo.
Dining 7pm - 12am
Bar & Lounge 7pm - 1am and until 2am on Thu and Fri
Visit website
Al Khaima
Classic Arabian style
A beautiful setting, delicious cuisine and a joyous atmosphere make the perfect Middle Eastern evening.

Drinks & Sheesha Sat -Wed 6pm -1am; Thu &Fri 6pm -3am
Dinner Sat -Wed 7pm -12am; Thu &Fri 7pm -1am
Visit website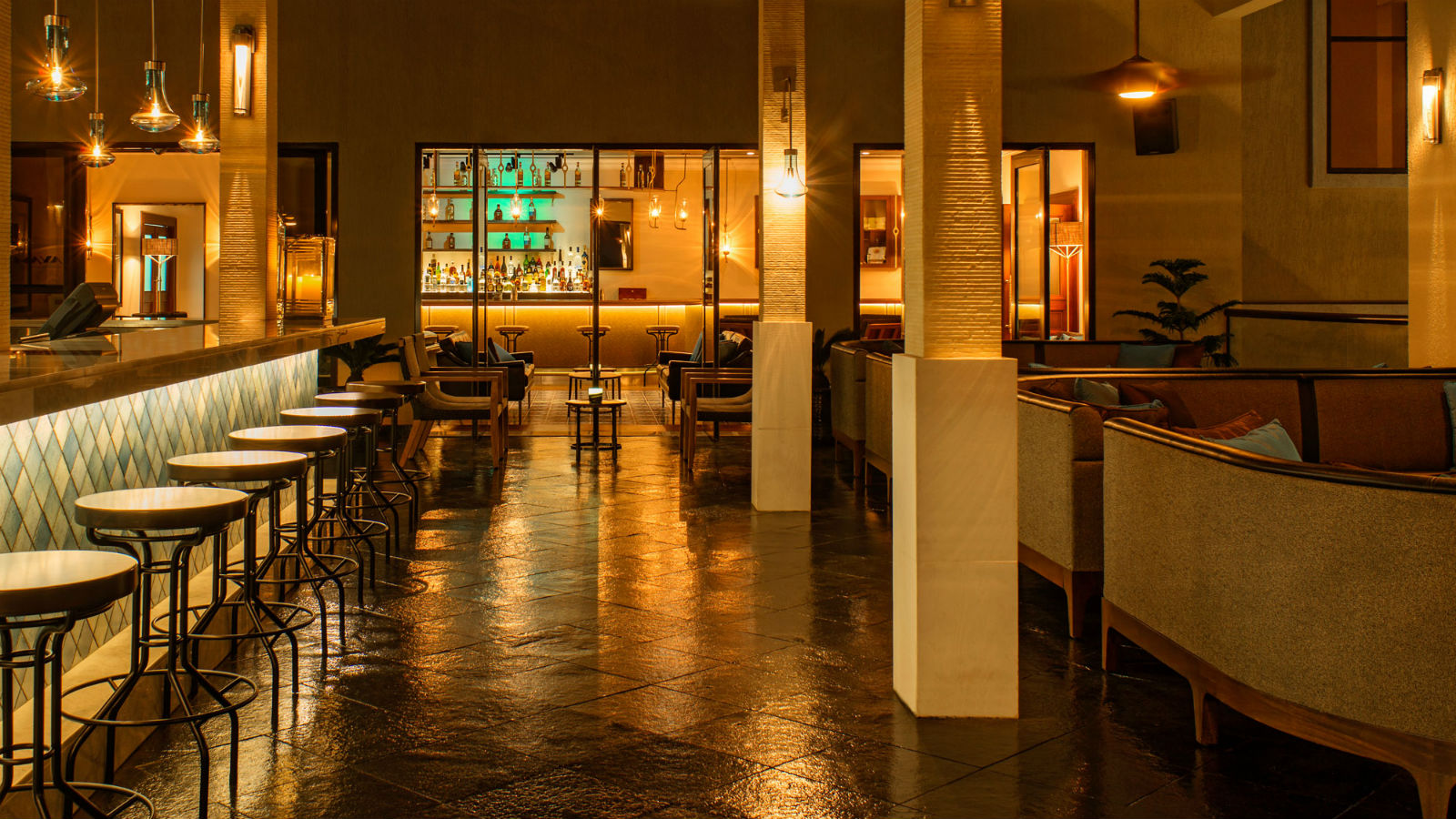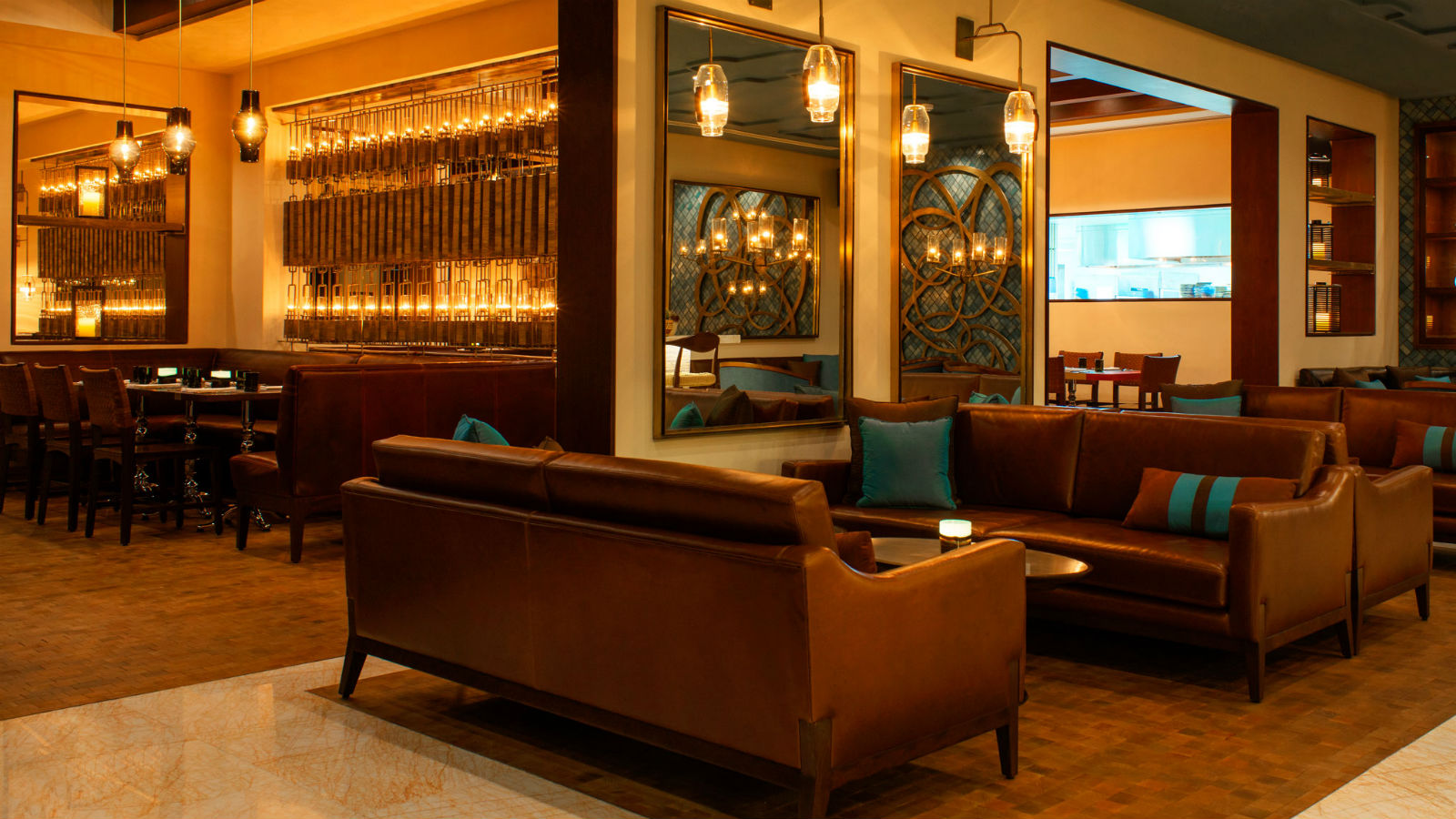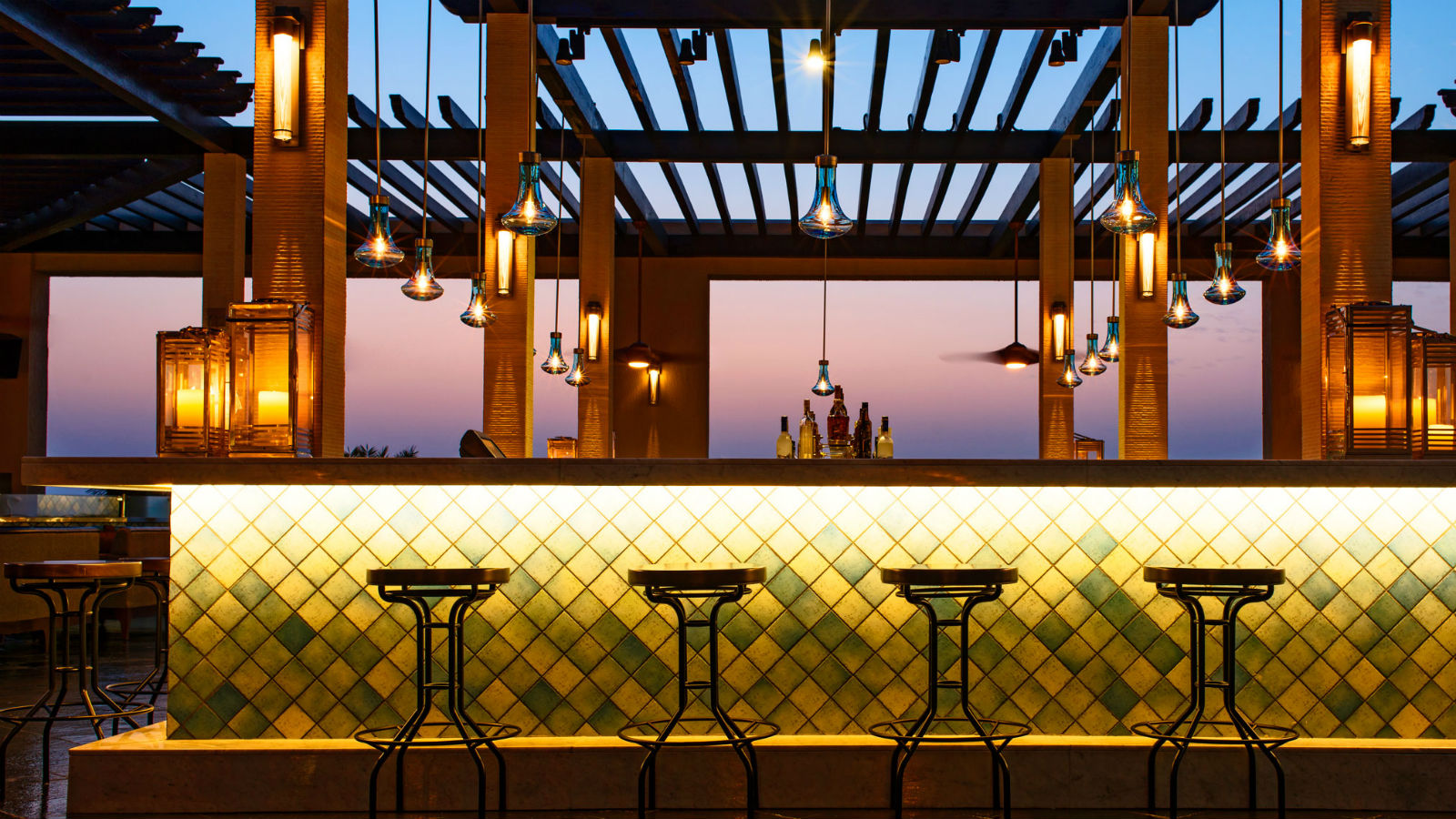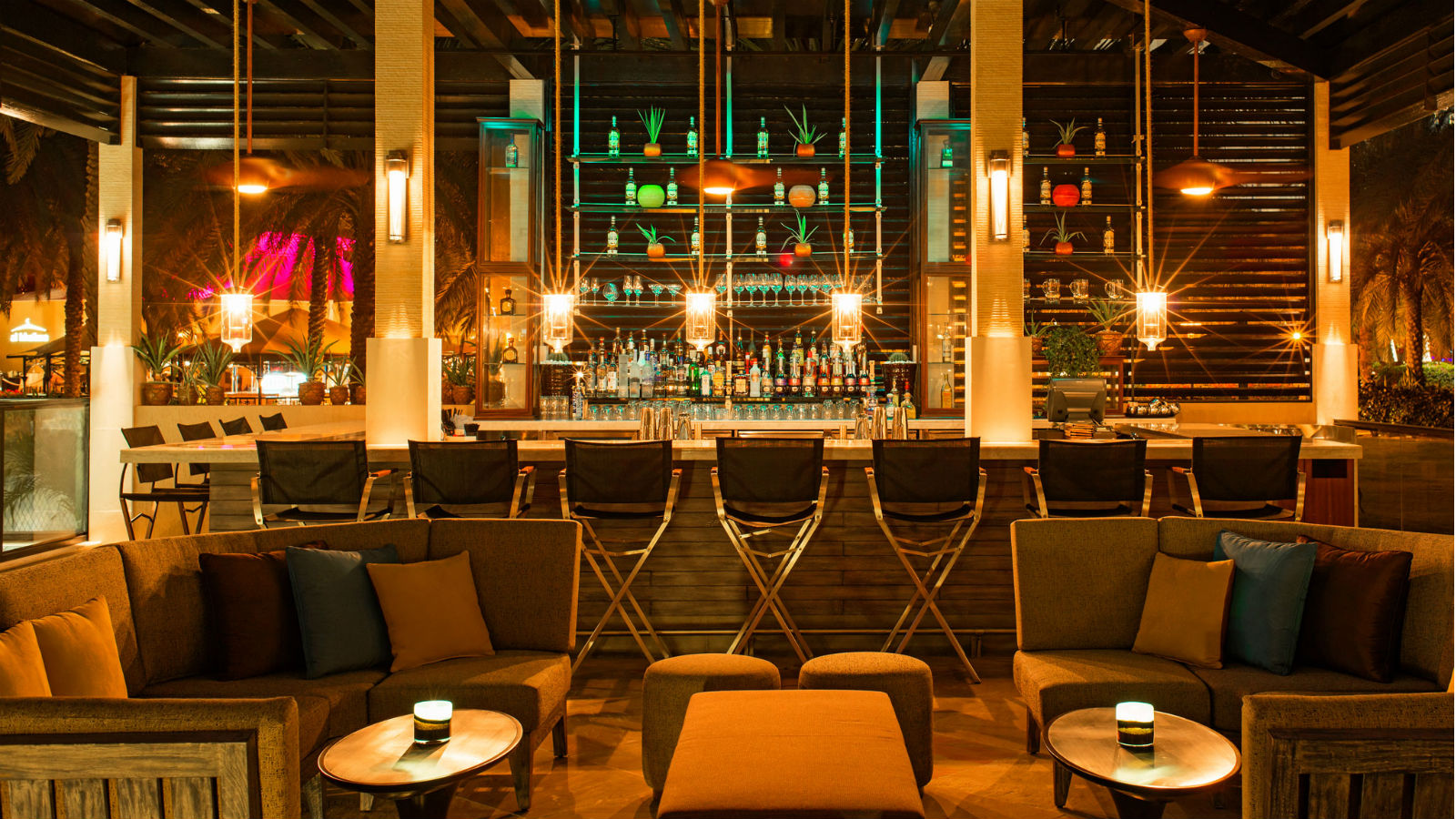 Maya
Modern Mexican Cuisine
The flaming hot new Maya - Modern Mexican cuisine by celebrity Chef Richard Sandoval.

Dining: Sat, Mon, Tue & Wed : 7pm - midnight: Thu, Fri & Sun : 7pm -1am
Lounge & Bar: Sat -Wed 5pm -2am; Thu & Fri 5pm -3am
Brunch: Fri 1pm - 4pm
Visit website
Shades
Sports bar & lounge
A chic and stylish restaurant and sports bar. Large TV screens placed both indoors and outdoors showcase the latest sporting action. Have a fun night out with friends as the resident DJ plays smooth grooves.

Sat - Wed 10am - 2am
Thu & Fri 10am - 3am
Visit Shades' website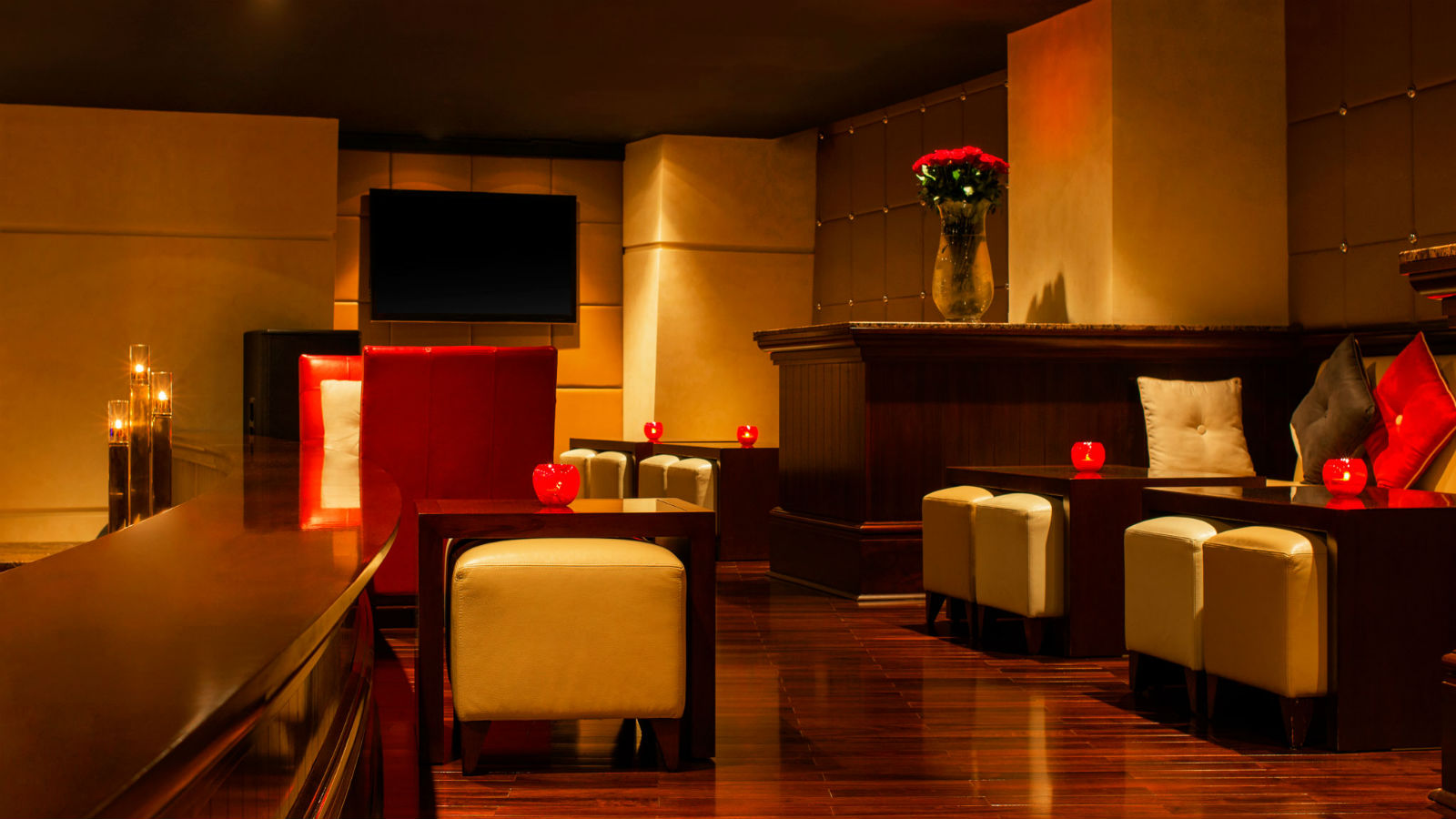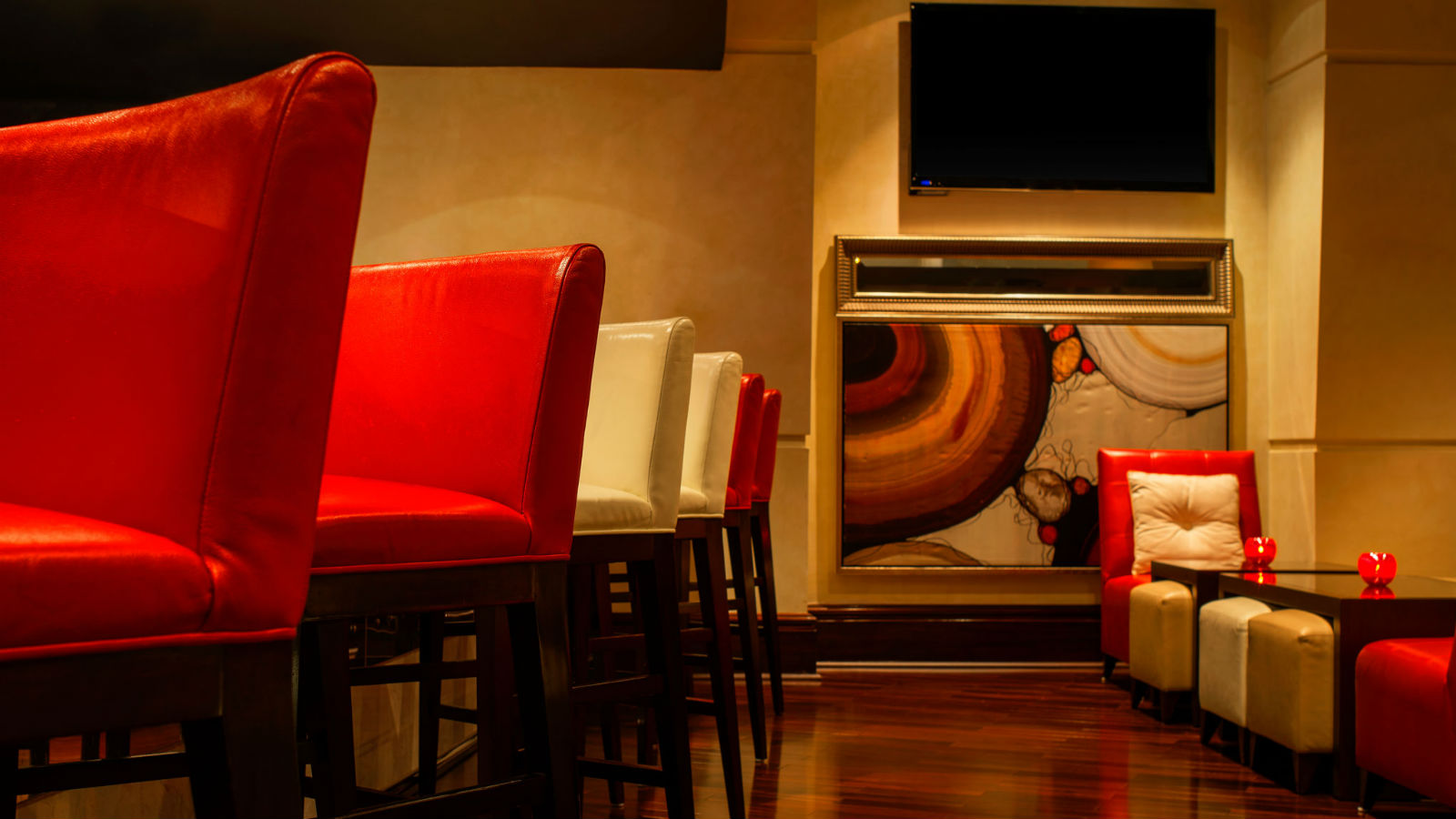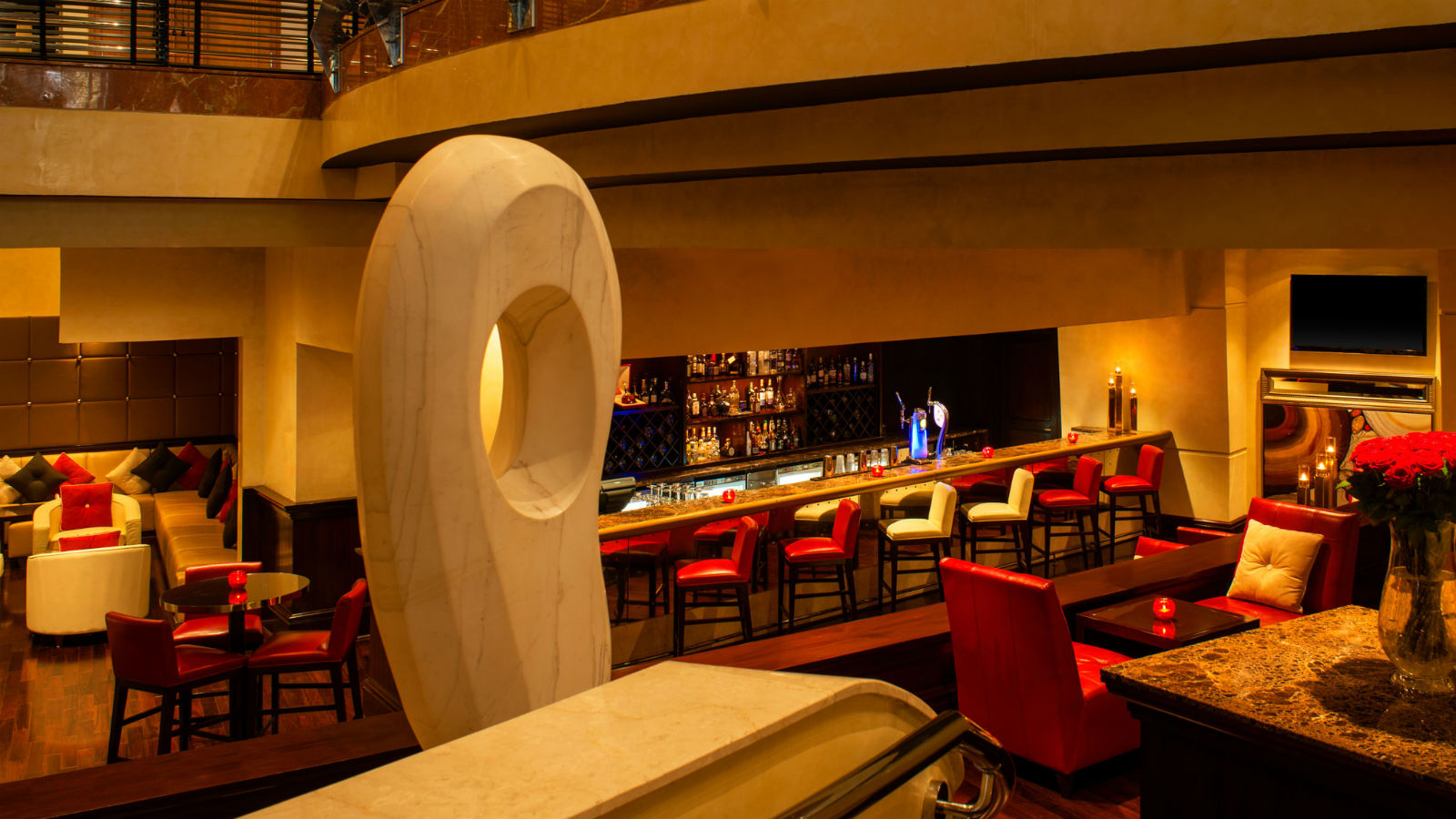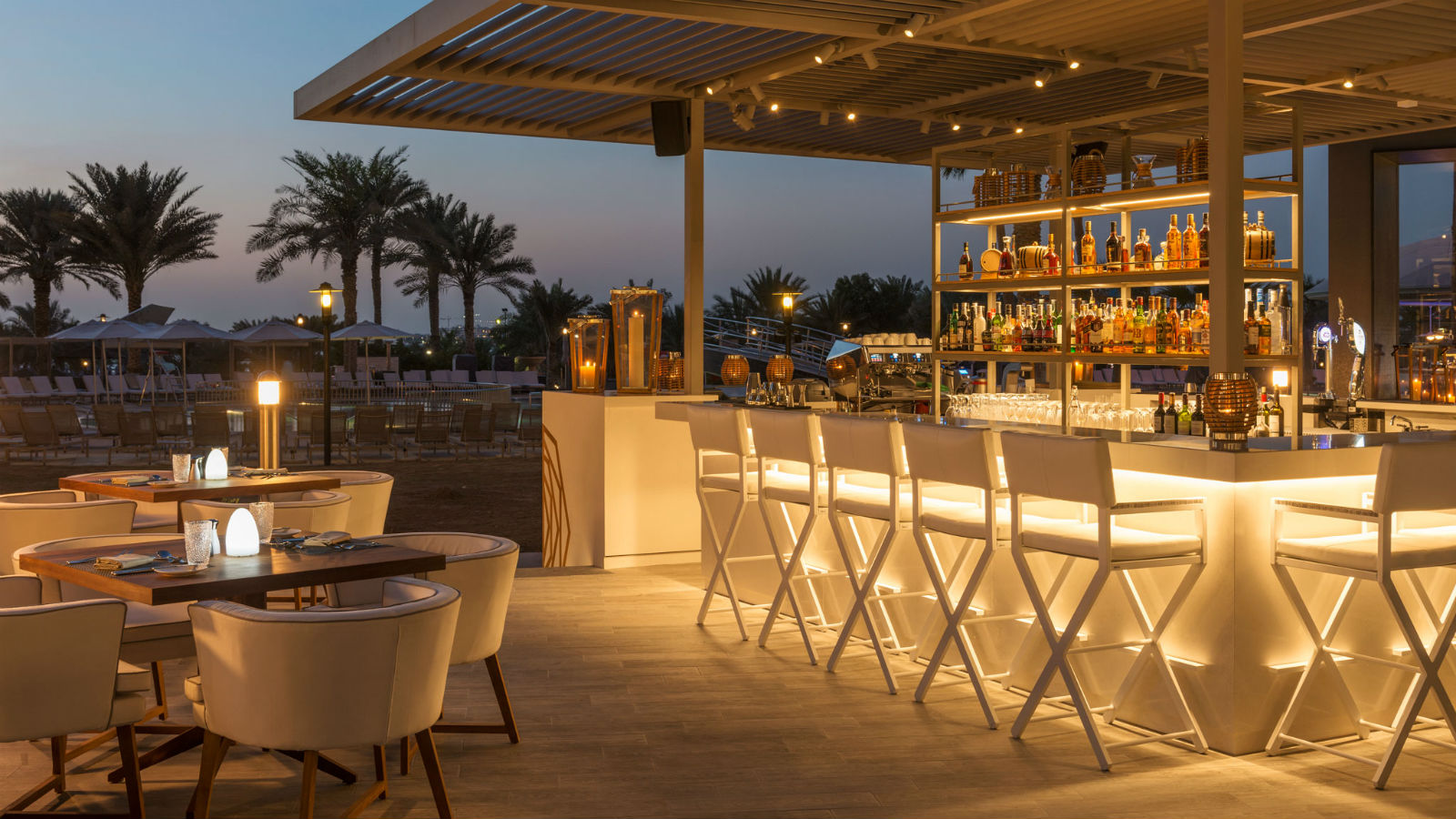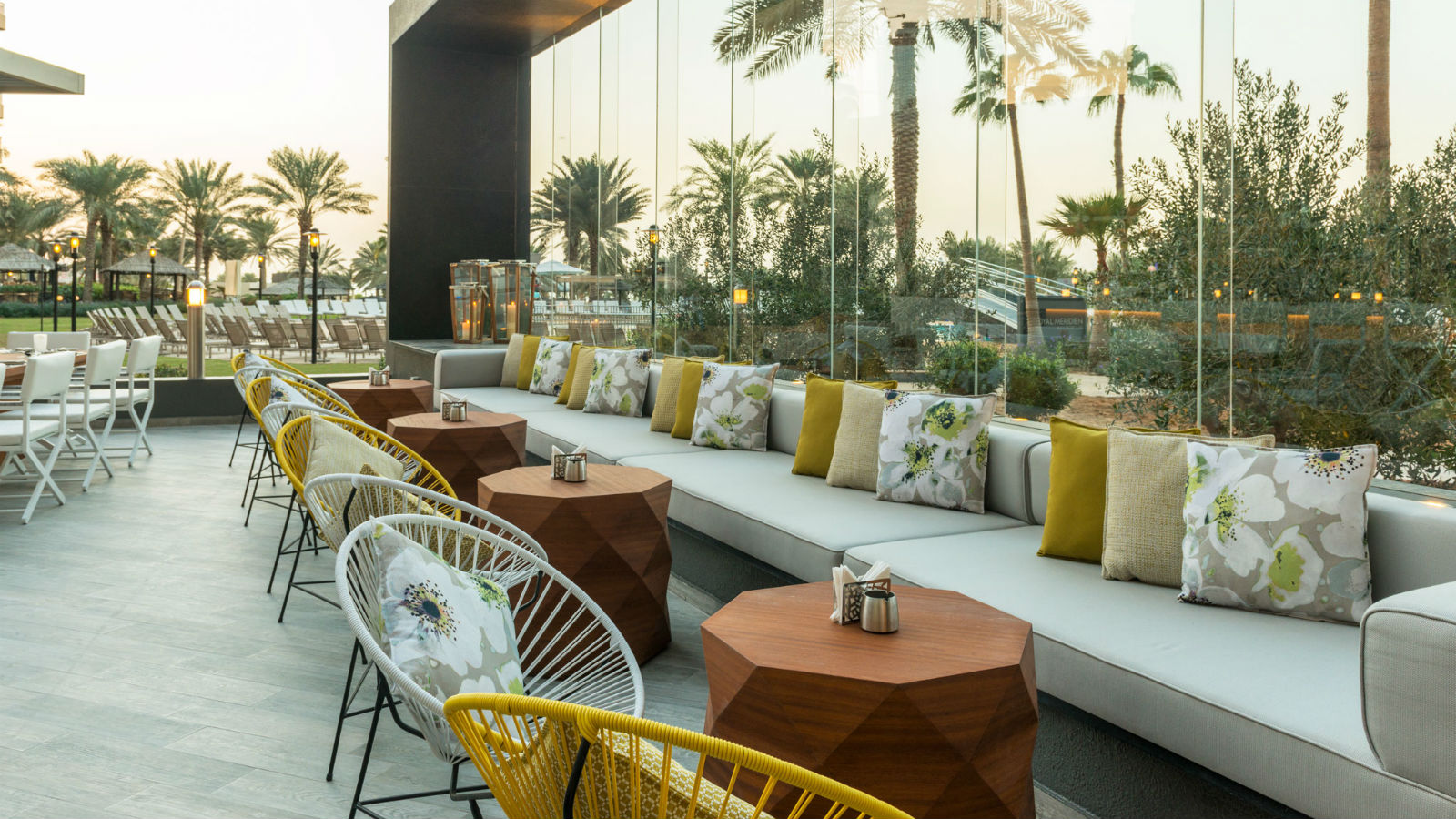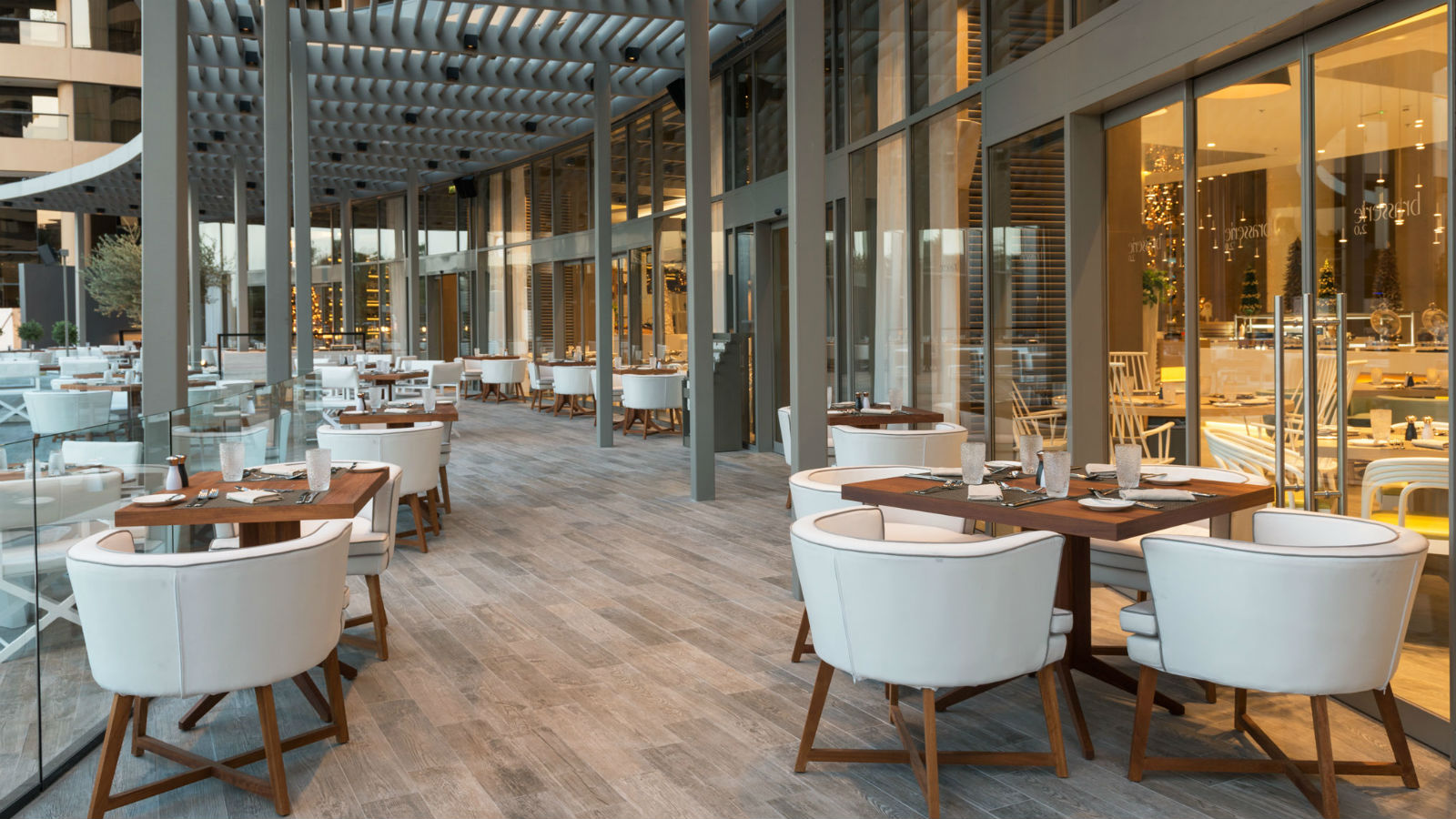 Brasserie 2.0
All-day Dining
Brasserie 2.0 reflects the contemporary style of Le Meridien brand with a modern, fresh and ultra chic new look. Brasserie 2.0 will serve up an impressive selection of dishes from far corners of the world for breakfast, lunch, dinner and everything in-between.

Breakfast: 6.30am - 11.30am
Dinner: 6:30pm - 10:30pm
Friday Brunch: 1:30pm - 4:30pm
Visit website
Rhodes Twenty10
Steakhouse by Gary Rhodes
Rhodes Twenty10, is a new generation of culinary grill with a twist, where the emphasis is on sharing, bringing family and friends together in sleek and contemporary surroundings.

Open daily 7pm - 12am
Visit website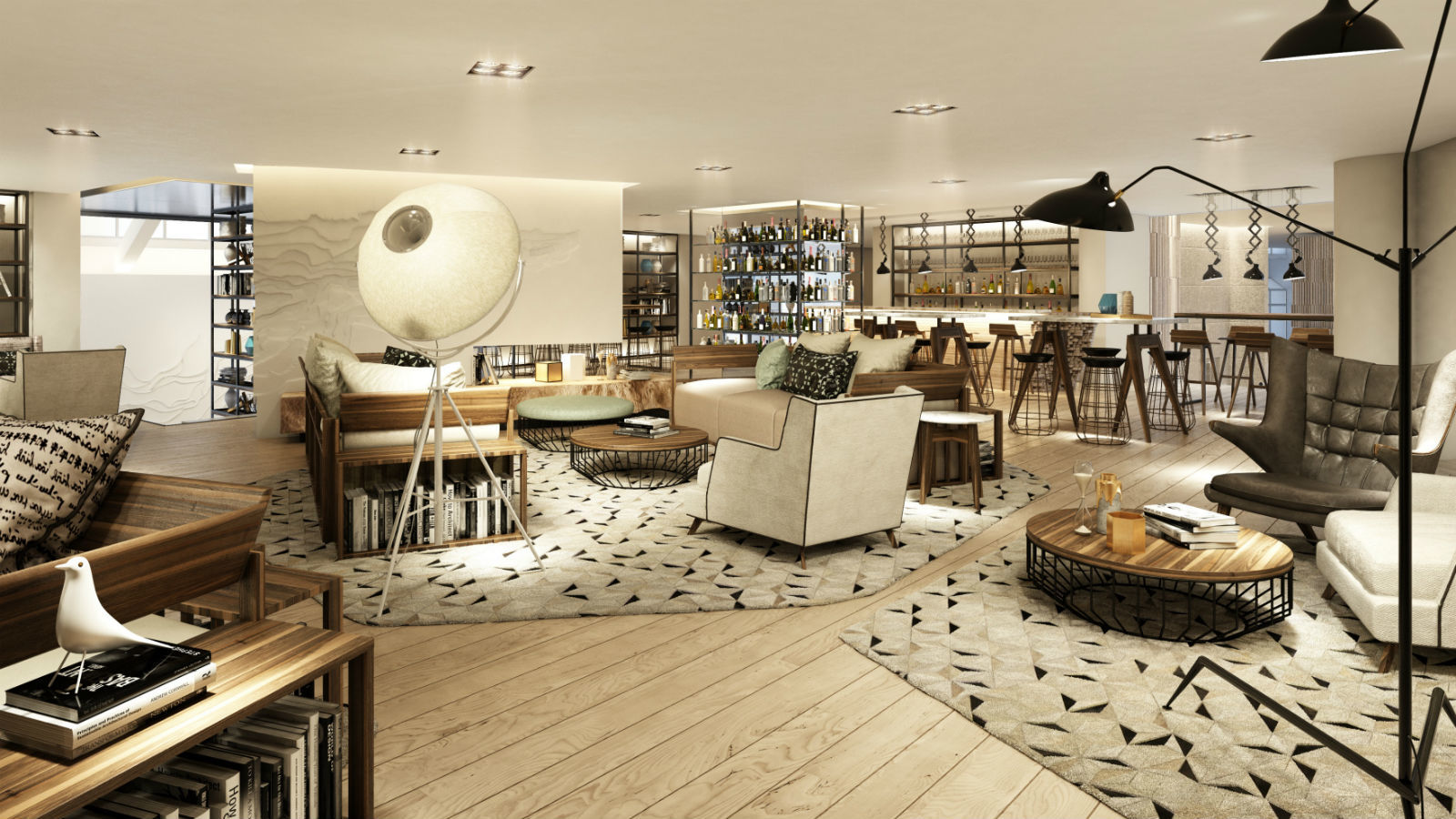 LATITUDE 25
STYLISHLY MODERN, SOPHISTICATED LOUNGE
Latitude 25 is a very relaxed, cool & sophisticated Lounge, located on the Mezzanine Level of the Main Building of Le Royal Meridien Resort & Spa.
Stop in for some excellent pre and post dinner drinks with a group of friends, family or even on your own while entertaining yourselves with one of our 2 Pool tables.
Ossigeno
Italian Cuisine
Serving up the very best in tasty Italian food and using only the finest and freshest ingredients, Ossigeno has developed a menu bursting with hearty Italian classics, combined with a hint of creativity and zest. pasta fans need not worry as they feature heavily on the menu with an exciting range of homemade fresh pasta carefully hand-crafted by the team with love, each day.
Open daily 6pm - 12am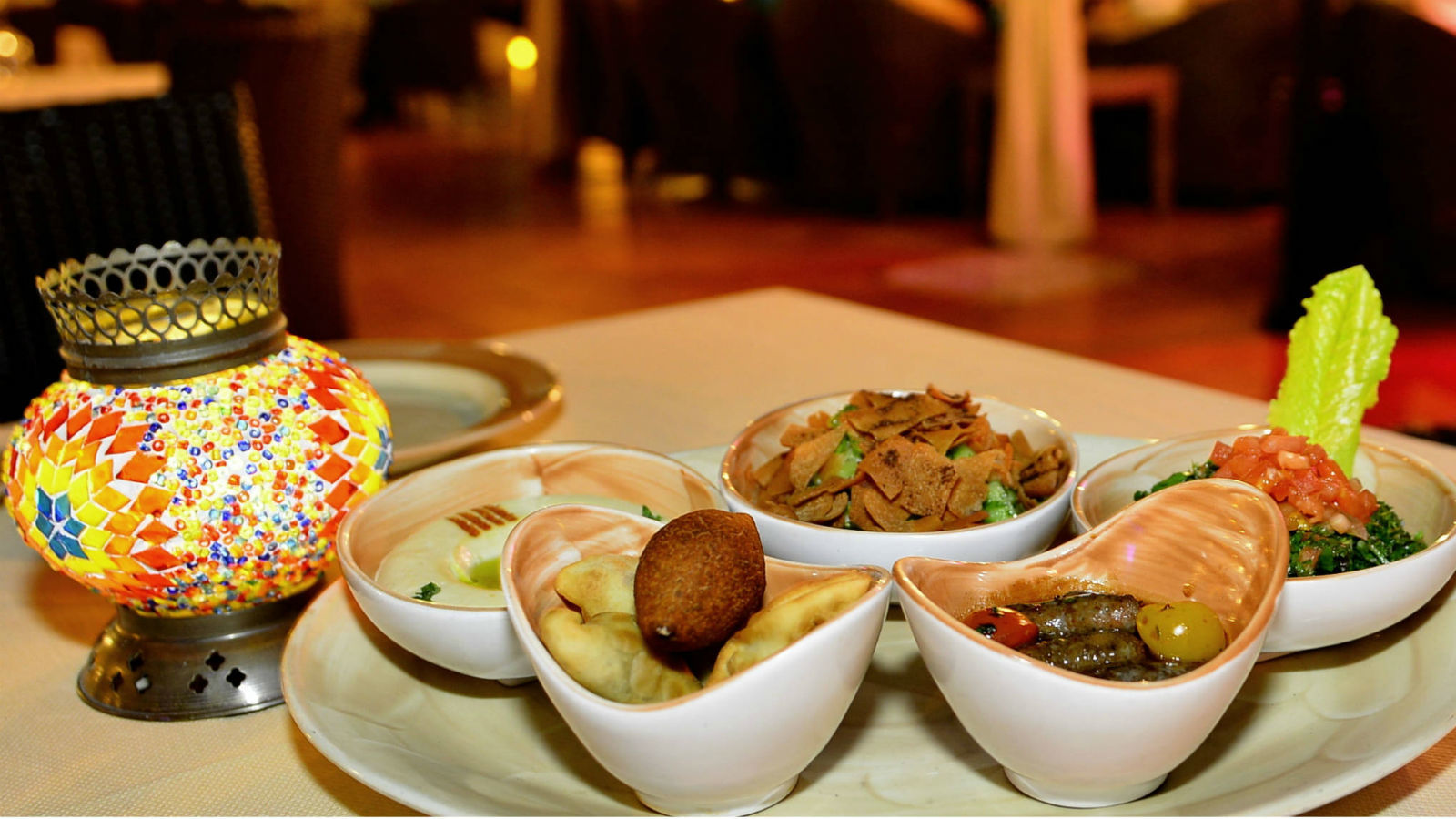 Le Deck
Modern Mediterranean Restaurant
During the day, Le deck serves Mediterranean cuisine in the shade. Later, as the sun sets, cocktails will wash all your worries away. Located in the gardens near the main pool.
Daily happy hour from 5pm - 8pm

Open daily 9am - 10pm: Dining 11am - 7pm
Al Murjan
The place for afternoon tea
Elegantly serving tea, coffee, cakes, pastries and light snacks.The place to meet for afternoon tea, or spend quality time with a good book or a newspaper.

Open daily 5am - 10pm
Afternoon Tea 2pm - 6pm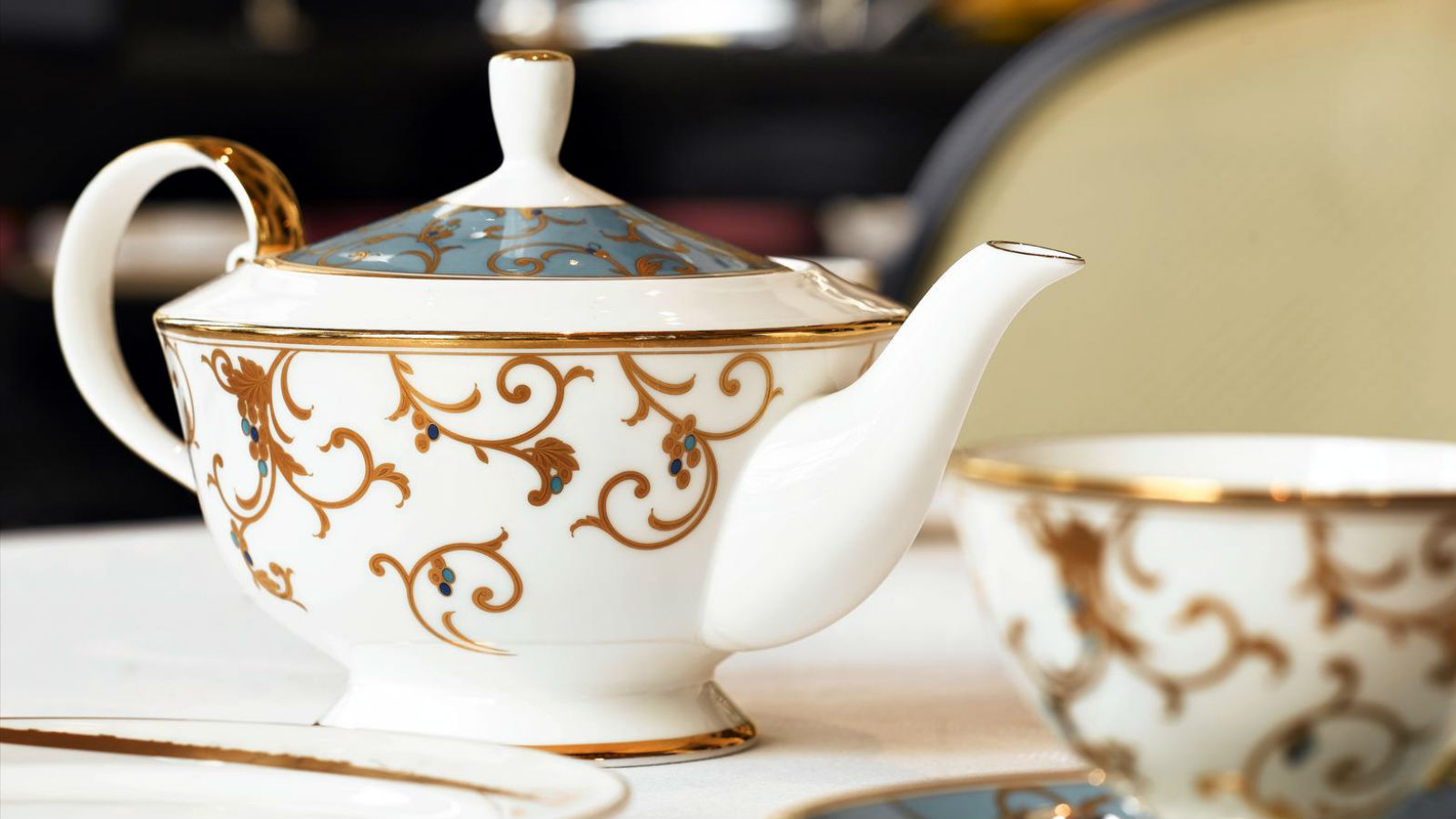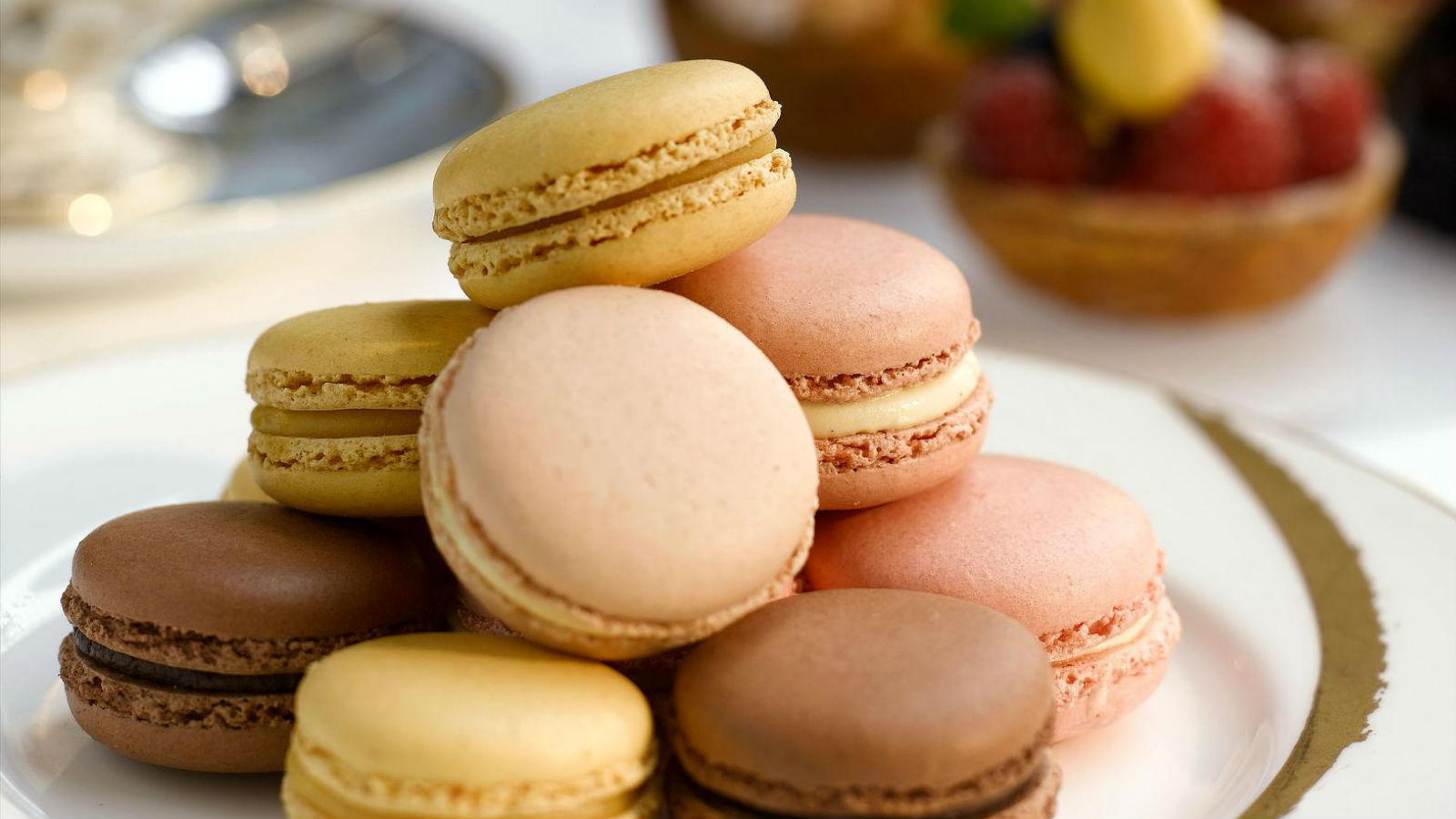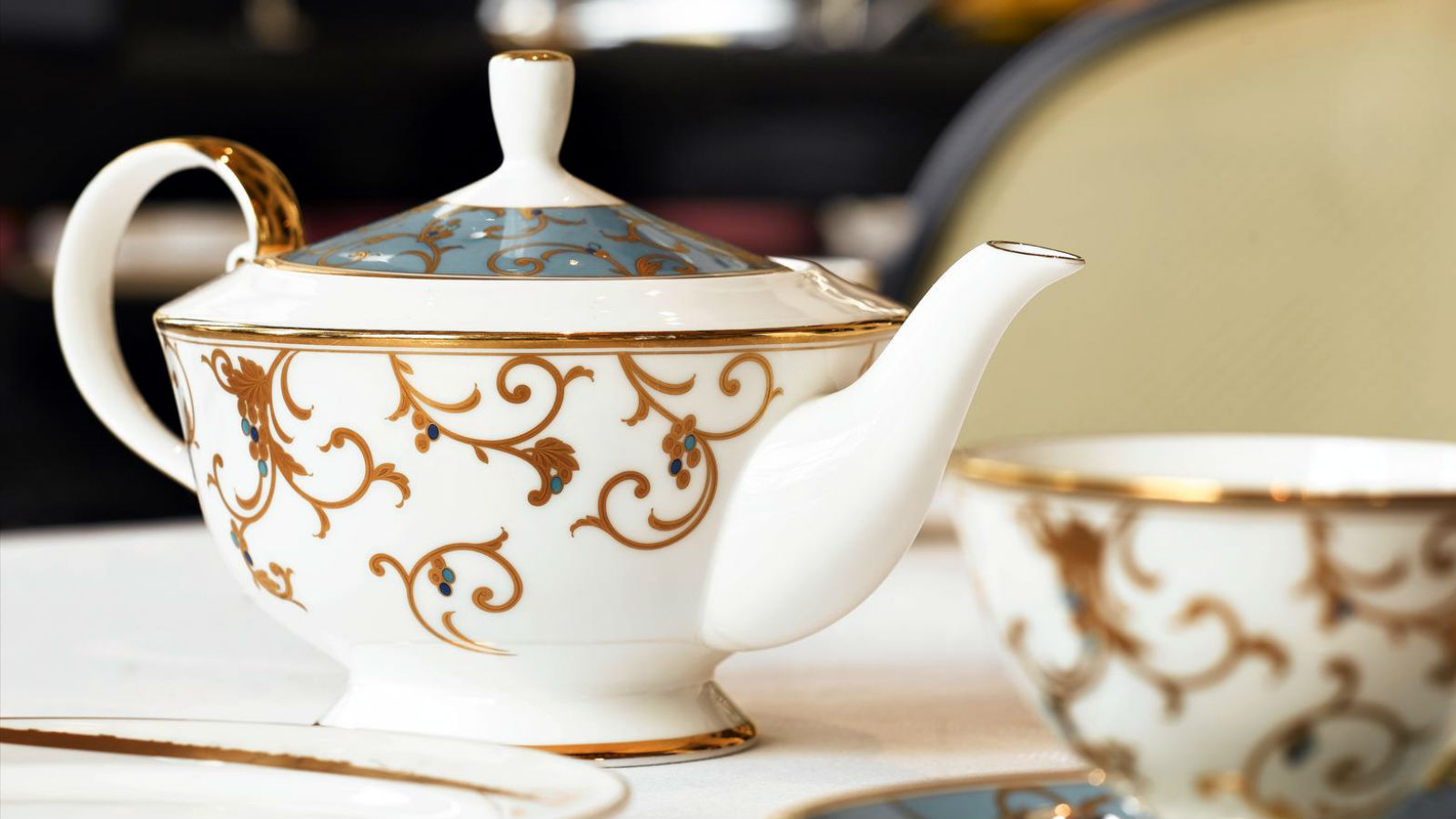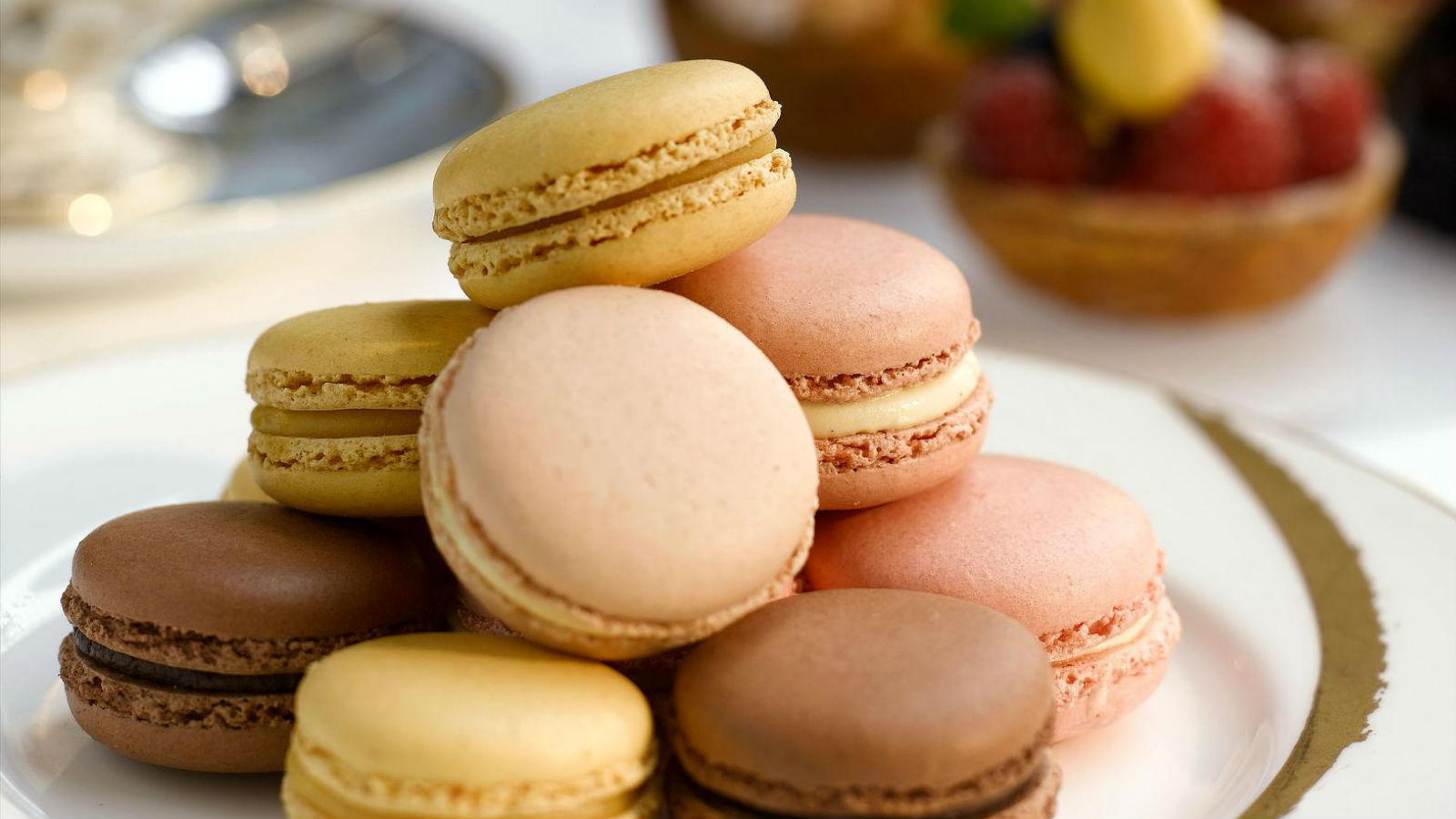 Do not hesitate to contact us for any enquiries you may have: